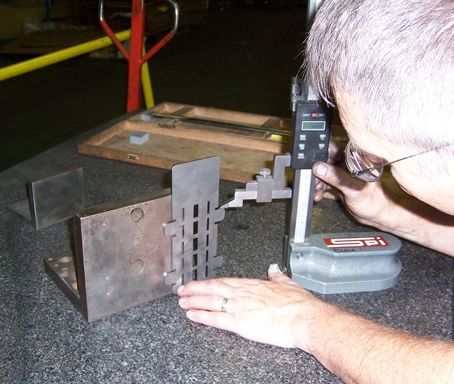 The management and production teams of MLP MFG., INC. have the experience and expertise to provide a variety of service to our customers,
such as:
•
Engineering
- MLP MFG., INC. provides the necessary prints, material and machine programs to support their customers' design.
•
Sheet Metal Fabrication
- Shearing, punching, piercing, notching, forming, spot welding, welding, grinding, deburring, plating and painting are all performed to our customers' specifications.
•
Sheet Metal Available
- Hot rolled and cold steel, aluminum, stainless, galanized, galvannealed from 24ga. to 7ga., tubing (round or square) and steel rod are all available at MLP MFG., INC.
•
Prototypes
- The team at MLP MFG., INC. develops a customer's concept into full-scale prototypes.
•
Packaging
- All assembling and packaging is completed to meet our customers' needs.
•
Quality
- MLP MFG., INC. maintains a quality system that supports our customers' product specifications, standards and delivery requirements.